AATB Pilates is online!
To join my class go to zoom.com
My zoom code:            639-087-0809
Here is this week's schedule:
Monday, April 6th at 11:00 am: Chisel 
Tuesday, April 7th at 9:30 am: Mat Pilates 
Wednesday, April 8th at 11:00 am: Chisel
Thursday, April 9th at 9:30 am: Mat Pilates
By the way currently the schedule is the same every week. You can alway use our zoom.com code: 639-087-0809
Access to Physical Therapy
Texans who want Physical Therapy can now access a Physical Therapist without having to first go see a physician, or other healthcare provider.  So you don't have to wait for an appointment with the physician and pay an office visit with your primary care physician or orthopedist only to be referred to Physical Therapy.  This results in time and financial savings as well as positive outcomes for the patient.
This Benita , smiling after her successful session in our Pilates studio. Benita suffered a traumatic brain hemorrhage February 2nd of this year. She had an emergency surgery to place an external drain from her brain followed by an internal shunt eleven days later on...
read more
Please check out two videos posted demonstrating heel lifts and runner's stretch p/o Achilles tendon repair.
read more
Jennifer Klein Physical Therapy & AATB Pilates
Jennifer Klein Physical Therapy & AATB Pilates has been servicing The Heights for 10 years; nestled under a sprawling oak tree on a quiet street.  Our bungalow clinic is in front, with a comfy porch, in back, a detached Pilates studio, built in 2017.  We were the first Physical Therapy clinic in Houston, owned by a Physical Therapist who is also certified in Pilates…..and remain so today!  The synergy available when the services are offered in conjunction is amazing.  We focus on personalized attention, recognizing each individual's needs and developing their PT treatment plan or Pilates classes accordingly.  
A Quick note on Pilates
Come join us!  Download the Mindbody app, search AATB Pilates, and sign up online for one of our weekly classes or give us a call, text, or email and we'll handle your scheduling for you.  All our instructors are certified in Pilates and offer a wide variety of class content.
Our new studio was constructed July 2017; we offer a lovely space to you.  We limit our class sizes to 6 to enhance the personalized attention that makes us popular.
Please see our Pilates tab for "kind words" and  more information on rates, scheduling, and class times.
A Quick Note on Physical Therapy
Everyone responds differently to Physical Therapy; therefore, one approach does not fit all.  We do not apply set protocols to all backs, knees, shoulders, etc, instead we identify each patient's physical deficits and develop a treatment plan to address these deficits.  We work closely with you, the patient, to accomplish the best outcomes for you. We do this utilizing traditional and homeopathic treatment approaches. We also incorporate Pilates, utilizing our fully equipped onsite Pilates studio, into your treatment plan as appropriate. 
A Quick note on Telehealth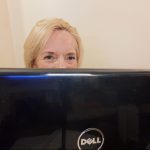 Telehealth is the future of healthcare for so many reasons! One reason has become obvious as we are in a wave of creating social distance opportunities as a COVID-19 preventative measure. The name of the game right now is increasing self-care to be strong, healthy, and well as we contain exposure. One way to do this is through telehealth and continuing to receive care for a healthy body, healthy mind, calm emotions and balanced spirit. I can offer you quality care through a HIPAA compliant online communication system, safely and effectively through each others homes. Anywhere in the world. I can provide consultations, wellness assessments, and therapeutic exercise programs via telemedicine. When the social distancing begins to lift and we all begin to go about our business; I ask you to consider doing your Physical Therapy with me, one on one in a small comfortable setting. No waiting rooms, no treatment beds full of other patients; you get the idea. Don't deprive yourself quality healing, health, and well-being when it's the primary need right now and has always been.
Here's a video of feedback from a patient who recently tried Telehealth!
Just click on the following link: Amber Cameron's Telehealth Testimony.
Your Physical Therapy Provider Preferences Are Important!
  If our location is convenient, between I10 West & 610 North just 10 minutes from downtown, to your home or work, or if you prefer to be seen by the same Physical Therapist each time…….or perhaps you would prefer an environment that is  less intimidating than the routine medical clinic, something a bit more comfortable and relaxing where not so many patients are being seen at the same time? If so, then please consider calling us!  We are known to accommodate busy work schedules and provide a warm environment with personalized attention.   You are not required to go to the Physical Therapy clinic affiliated with your physician.  Many physician's have contracts with the large organizations that prefer the physician's to refer, encourage, or even insist you go to a particular clinic; however, ……….it's still your choice!
Join our Mailing List
Receive news and healthy living tips – never spam!
Ready to Get Started?
Become a healthier, more energetic person – starting now!