Physical Therapy & Pilates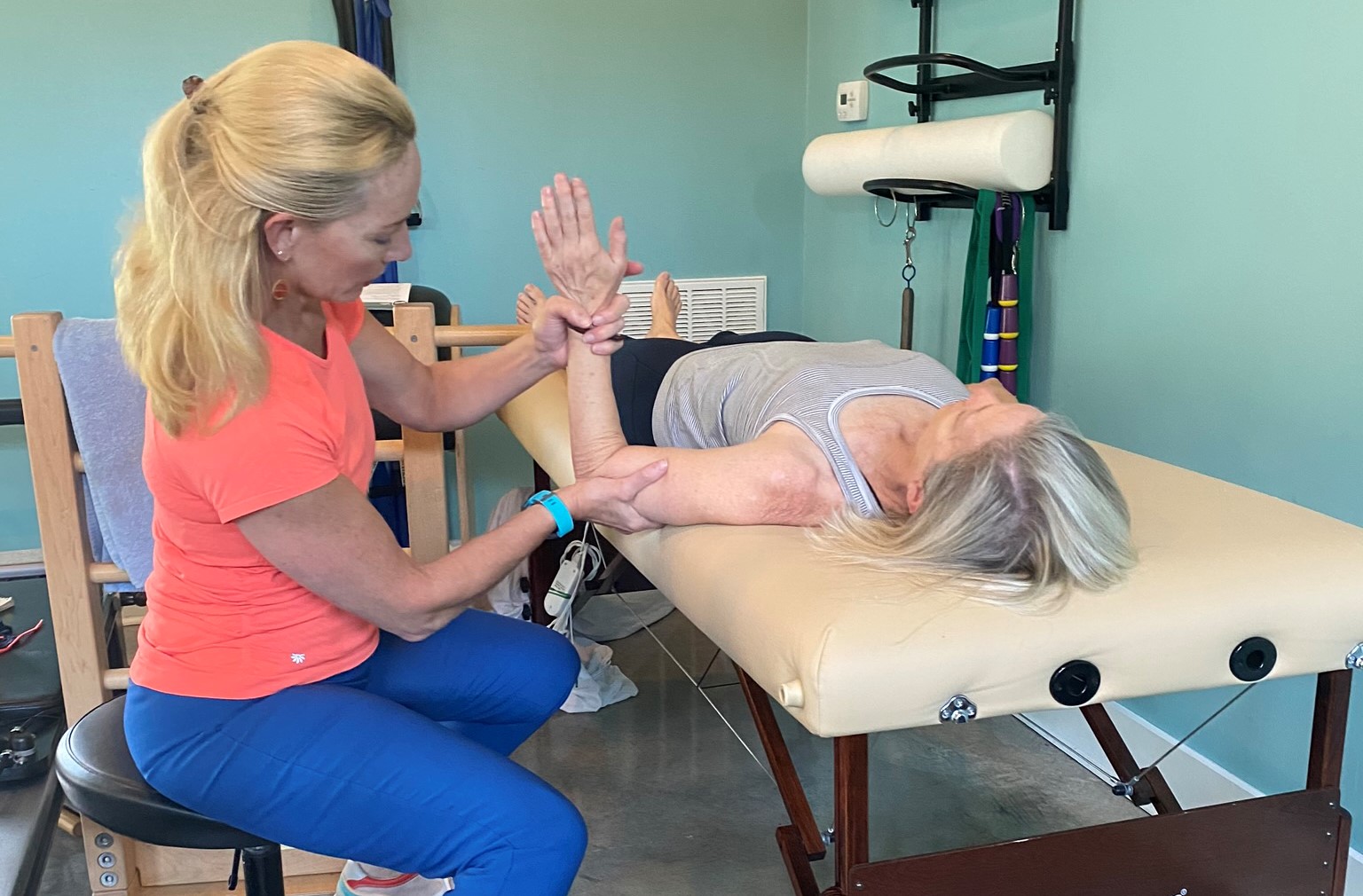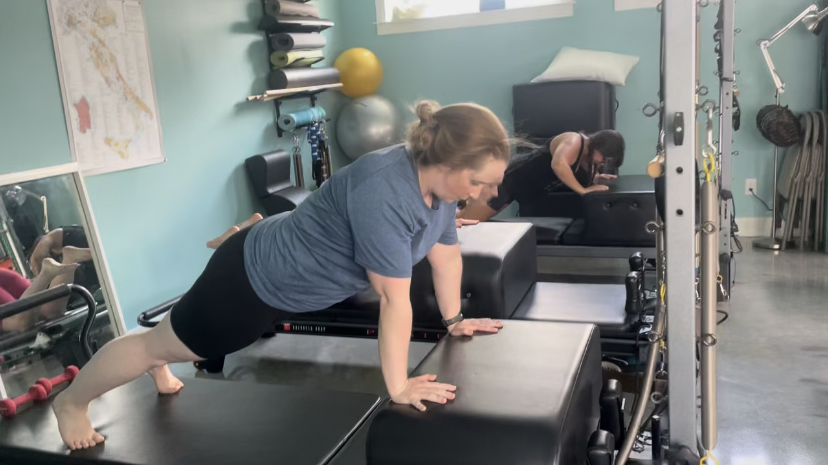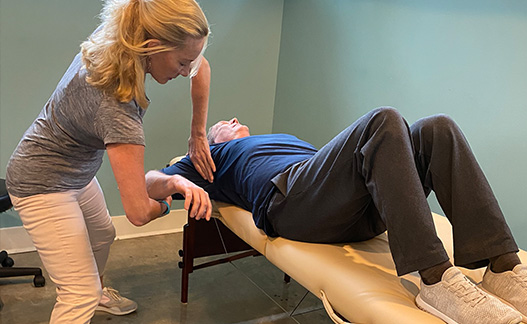 Welcome to Jennifer Klein Physical Therapy
Jennifer Klein Physical Therapy & AATB Pilates has been servicing The Heights for 10 years, nestled under a sprawling oak tree on a quiet street. Our bungalow clinic is in front with a nice comfy porch, and a detached Pilates studio built in 2017 in the back. We were the first Physical Therapy clinic in Houston, owned by a Physical Therapist who is also certified in Pilates — and remains so today! The synergy available when the services are offered in conjunction is amazing. We focus on personalized attention, recognizing each individual's needs, and developing their PT treatment plan or Pilates classes accordingly.
Tailored Sessions Just For You
Everyone responds differently to Physical Therapy — therefore, one approach does not fit all. We do not apply set protocols to all backs, knees, shoulders, etc, Instead, we identify each patient's physical deficits and develop a treatment plan to address these deficits. We work closely with you, the patient, to accomplish the best outcomes for you. We do this utilizing traditional and homeopathic treatment approaches. We also incorporate Pilates, utilizing our fully equipped onsite Pilates studio, into your Physical Therapy treatment plan as appropriate. 
Your Therapy. Your Choice In Therapist.
Your Physical Therapy Provider Preferences are Important! If our location is convenient to your home or work (we are located between I10 West & 610 North, just 10 minutes from downtown), if you prefer to be seen by the same Physical Therapist each time, or perhaps you would prefer an environment that is less intimidating than the routine medical clinic, something a bit more comfortable and relaxing where not so many patients are being seen at the same time, then please consider calling us! We are known to accommodate busy work schedules and provide a warm environment with personalized attention.
Quality Care You Can Count On
At Jennifer Klein Physical Therapy, we focus on providing quality care to each and every Physical Therapy patient. At our bungalow clinic/studio, you'll experience individualized attention from our care team.
Established practice, providing exceptional care for over 13 years and in practice over 30 years, servicing patients in Houston .
Our clinic is highly respected in the Houston medical community as well as in the  Vail/Beaver Creek, Colorado medical community.
Our clinic is independent, and Physical Therapist owned and operated.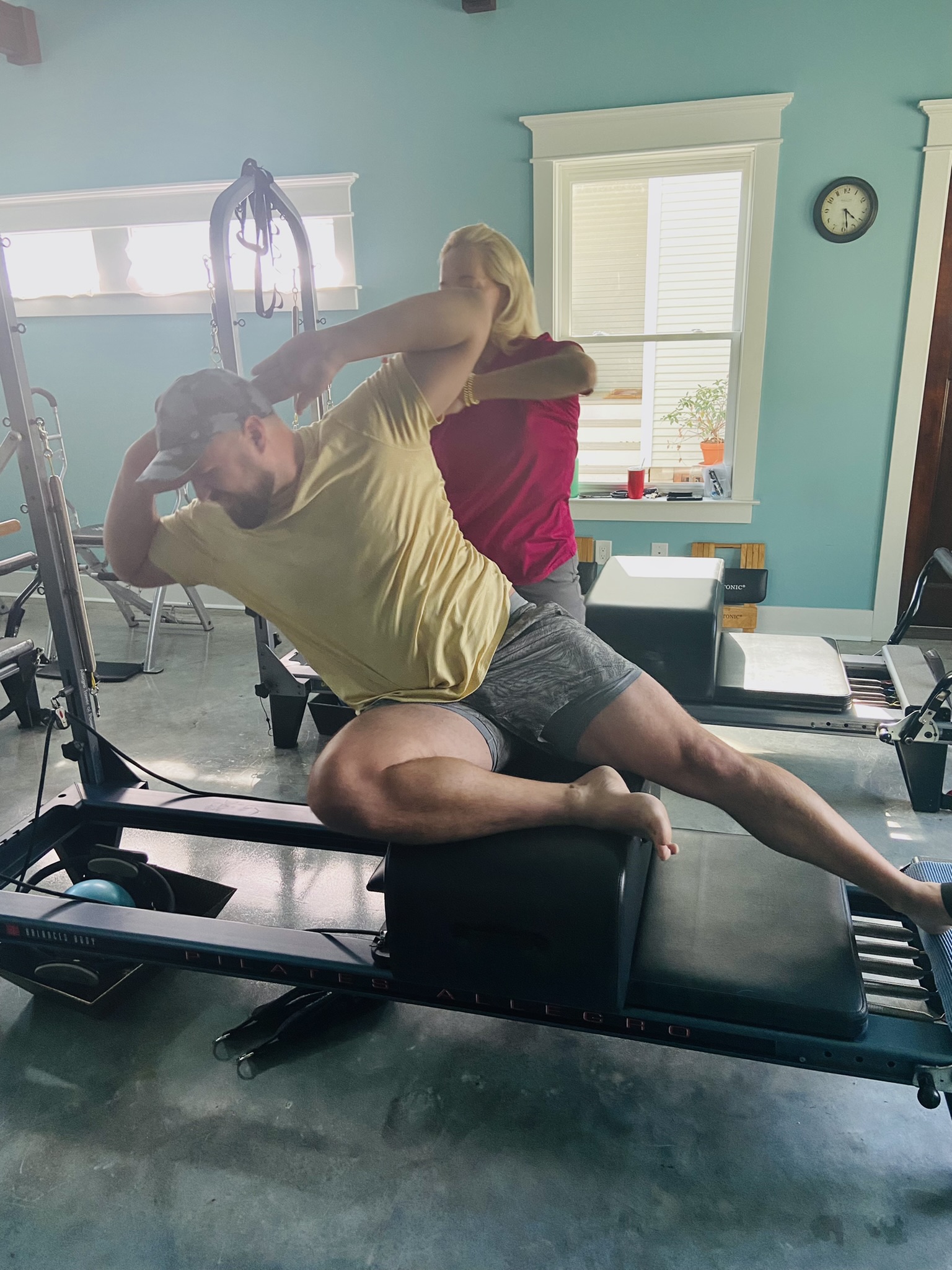 After 4 sessions with Jennifer and her team, my hip bursitis pain has already improved greatly. Utilizing a combination of stretches, pilates, cupping and dry needling, Jennifer and her team has helped reduce my hamstring tightness and baseline pain. Will continue to see her for treatments and would definitely recommend!
Corne Lottering
August 23, 2023
Jennifer and staff are extremely professional and courteous, with expert treatment of my medical concern.
Robert McAfoos
August 21, 2023
Jennifer Klein AATB was my Physical Therapist following my back surgery (foraminotomy) by Dr. Aldama of Houston Methodist. PT began 6 weeks following surgery with a goal of taking a hiking trip that had been planned a year earlier. The trip was scheduled for 4 months after surgery when I would be fully released by Dr. Aldama. Jennifer led me through progressive Pilates based PT Sessions beginning week 6 and ending at week 14. During week 16, I hiked Mt. LeConte in NC for 3 days, carrying a 12 lb pack with a total ascent of 4400 ft and a descent of 6900 ft. My back was ready for the hike. I felt great the entire time due to the skill and guidance of Jennifer and her staff. She clearly identified which muscles needed to be strengthened to support my back and she gave me progressive exercises that isolated those muscles. She encouraged me to improve, but did not push me too hard. She also converted me into a Pilates believer. Without her help, I don't think I would have made it. Thank you Jennifer (and Terry)!!
Benny Hooper
August 3, 2023
I have been going to J Klein PT for over six weeks. Very positive experience. Location is ideal, right smack in the middle of The Heights. I have worked with Jennifer and Daizy for the most part. Very knowledgeable and always upbeat. And, Terry is always willing to work with clients for the schedule that works for the client. Love that they have Pilates machines to work the concerned area in a different way. All around great experience.
Brenda de Alba
July 27, 2023
If you need an excellent physical therapist, look no further than Jennifer Klein! She often uses Pilates in her PT sessions and she is also skilled in dry needling and cupping techniques. Pilates reformer classes are held in an intimate boutique studio experience with highly skilled Pilates teachers, many who are certified in injury recovery. I cannot recommend Jennifer and her caring staff enough!
Daniel Perez
July 10, 2023
Jennifer and the staff as always are very attentive. I'm thankful to them for their attention and communication. In the past they helped me get through an injury. I didn't just recover but learned a lot from the recovery. I felt in good hands. So with any new injury, I certainly trust following up with Jennifer and the team.
Rosalinda Lule
May 17, 2023
I felt instant relieve on my low back after just an hour or treatment.
Jennifer, Daizy, Mima, and Pat took great care of my ankle during the PT/Pilates rehab process. They were personal, professional, and fun.
Laura Robert
March 24, 2023
This practice is small and intimate. Jennifer is very knowledgeable and the staff are great too!
hayley stenhouse
March 8, 2023
Jennifer and her team are amazing! I gave myself tendinitis in both knees due to overtraining for a 1/2 marathon. When I first started therapy, I was unable to run to the bottom of the street because I was in so much pain. After just 1 week, I could feel the improvement in my knees. Jennifer and her team showed me the correct stretching techniques and helped me strengthen my knees. After just 1 month, I was able to run (and finish) a 1/2 marathon - all thanks to Jennifer!
Questions? Get In Touch Now!
Contact us using the form below or call us at 713-203-0787 with your questions.