Check out our current offers below for our Houston Heights Studio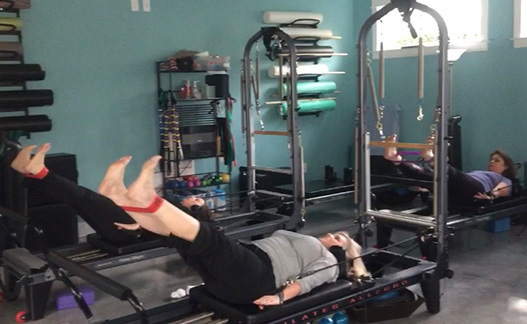 We are a fully equipped boutique Pilates studio providing instruction by CERTIFIED teachers as Joseph Pilates would want it to be!  We kindly suggest a private Pilates session initially if you do not have prior Pilates reformer experience.  You'll amaze yourself accomplishing new goals, and THAT'S a great feeling.
These are only valid for a limited time! Don't miss out!
Class average 4.5; Max 6 per class. Classes are small but the attention is large! Come to class where the teacher ratio is appropriate and the teacher knows your name.
Personalized Care In A Fun Environment
Come see us in The Heights!
Physical Therapist Certified in Cupping & Dry Needling
We offer a range of modalities to customize your treatment!
Experienced Pilates Instructors with Extensive Training!
Fully equipped Pilates studio. Class maximum 6 participants
Unique Set Up Incorporating Pilates Equipment & PT Rehab
See how Pilates infused PT can help you reach your rehab and fitness goals!
Pilates Retreats in Italy!
Week 1: 6/18/2023 to 6/24/2023 -SOLD OUT
Week 2: 6/25/2023 to 7/1/2023 -SOLD OUT
Retreat Dates 2024:
Week 1: 6/9/2023 to 6/15/2024
Week 2: 9/1/2023 to 9/7/2024
Week 3: 9/8/2023 to 9/14/2024
Please feel free to download the Mindbody app and make your own personal account to view class availability and self-schedule.
We offer 4, 6, and 12-month Auto-Pay Membership Agreements
Contact us for additional info/pricing!
We are located in the beautiful Greater Houston Heights District.
We are 4 blocks away from Heights Boulevard; prime window-shopping hustle and bustle mecca of new fun shops and eateries. The Heights has a small-town feel in the middle of a big city….part of the appeal, of course!
So the next time you are in The Heights for coffee or grabbing a bite to eat, drop in and say hi! we are always happy to have a friendly chat with our guests. We are nestled underneath a beautiful sprawling oak tree… you can't miss us!